By Melanie Fincher
Keep snacking with these low carb recipes.
When that afternoon slump hits, sometimes you just need a salty or sweet snack to get you through it. But many snack foods are high in sugar and carbs. So how do you keep snacking and stick to the keto diet at the same time? These keto-friendly snacks give you the between-meal boost you're looking for without all the carbs. Read on for our list of 10 keto snacks that taste good and leave you feeling satisfied.
This keto-friendly snack is for those times when you just need chocolate (we've all been there). Reviewer belliottster says, "After being on the keto diet for just over a week, I really wanted something sweet and this really did the trick! Good combination of good oils and nuts—I thought it was fabulous! I just used the mini muffin cup liners in a tray and froze. They came right out of the paper because of all the oil in them."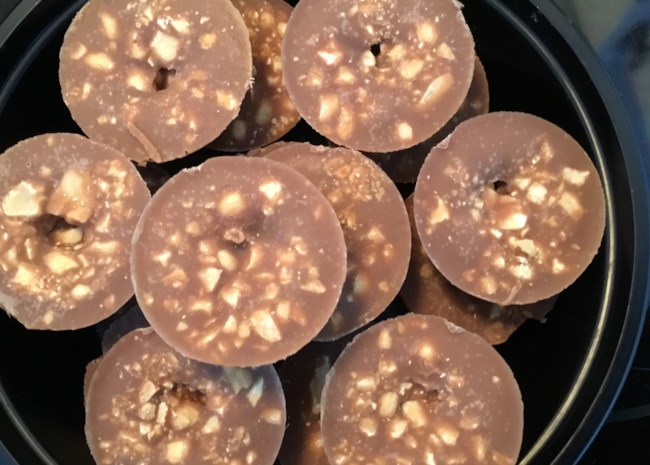 Have some extra cheddar cheese on hand? That's all it takes to make these savory snacks. Reviewer Amanda Schmitz says, "I make these to go with burgers instead of fries now, they work perfect! I like adding a little seasoning to them just as they come out of the oven…ranch seasoning happens to be my favorite!"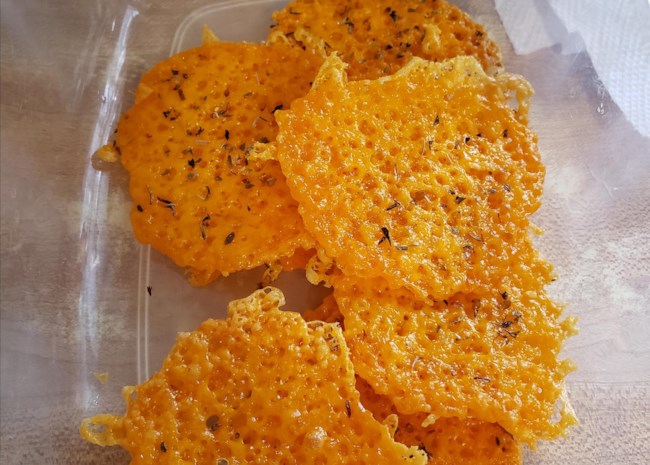 Muffins are an easy snack that can be made ahead of time and taken on the go. "I've tried so many keto friendly recipes, and this one is my favorite by far. I just baked a batch and ate it warm. It's moist and has a nice texture. I used coconut oil and instead of the heavy cream I used lemon juice, as I like it sour," says reviewer Fernanda Tavares.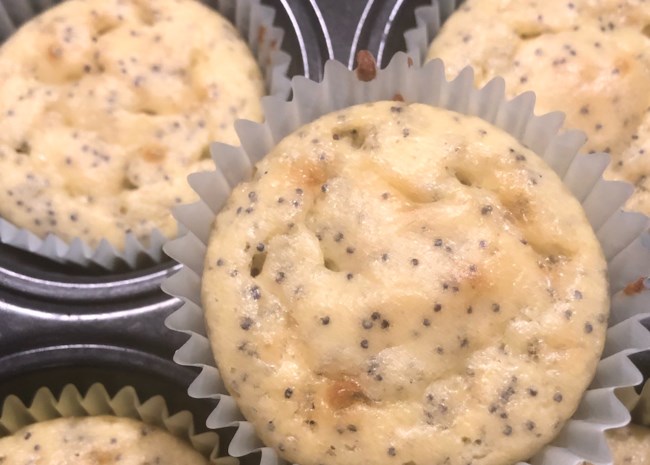 Yes, you really can enjoy homemade cookies AND stick to your diet. Recipe creator Fioa says, "My quick and easy go-to keto and gluten-free cookie recipe whenever I want to have something sweet, with very few net carbs per cookie!"
Almond flour is the key to this substantial and filling keto snack. Reviewer vkeb10 says, "I have made this recipe several times now. It is the best keto bread I have found. I have tried muffin shape, small tart pan size (which works great for hamburgers or sandwiches) and wrapped the raw dough around hot dog and baked. It has been great every time."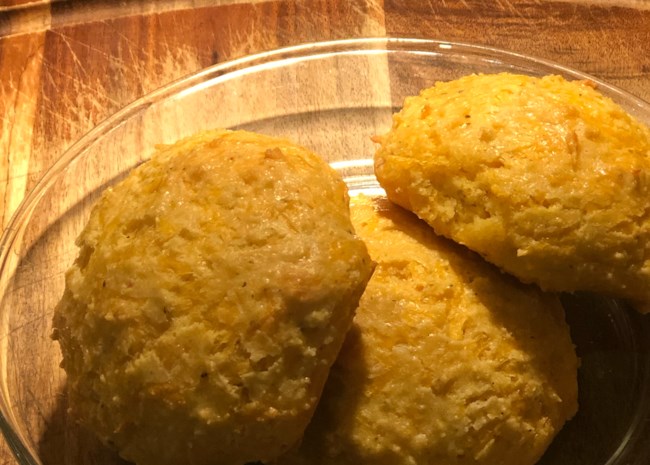 Recipe creator Fioa says, "Zucchinis, Parmesan cheese, garlic, and paprika make these ultimate zucchini fries, that are so easy to make and carb-conscious as well!"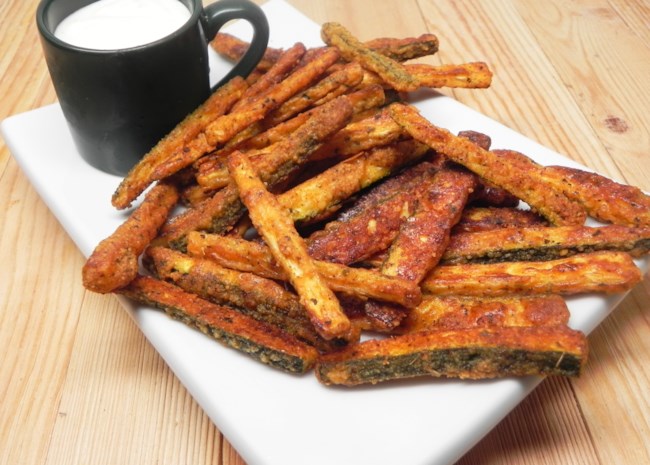 Crackers are synonymous with snack time, and you can still enjoy them while on a low carb diet by using almond flour, cheese, and egg yolks. Reviewer France C says, "These are really tasty and a nice option for those fancy meat and cheese trays for keto and low-carbers…I found the few extra minutes were necessary to make them crispy. Very versatile recipe with lots of herb and spice options."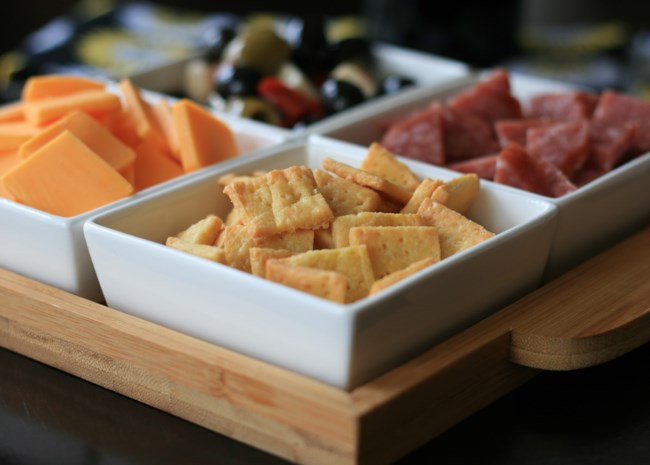 These protein packed sausage balls will keep you feeling full longer. Recipe creator Angie Brindley says, "Quick and simple, keto and gluten free. Perfect game day snack! I like this recipe best with hot sausage for a little kick, but you can make it to your preference. Serve plain or with honey mustard."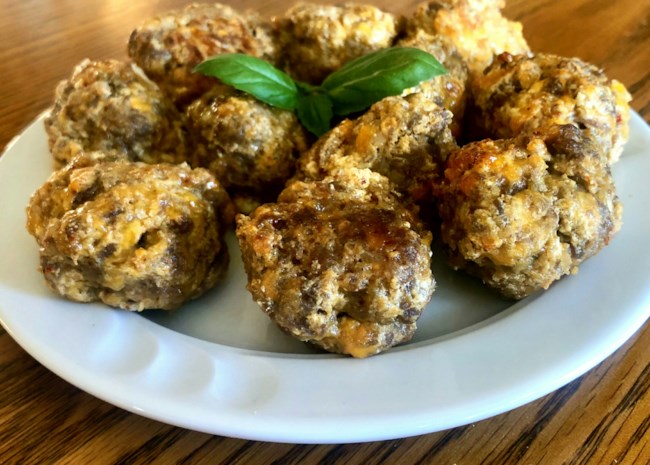 Recipe creator LusciousMuffins says, "They may not sound too appetizing but wait until you try these! Amazingly delicious and hard to believe they're actually good for you! These are delicious on their own but can also be dipped in tomato sauce, pasta sauce, marinara sauce, salsa, etc. Good for a quick on-the-go breakfast or snack."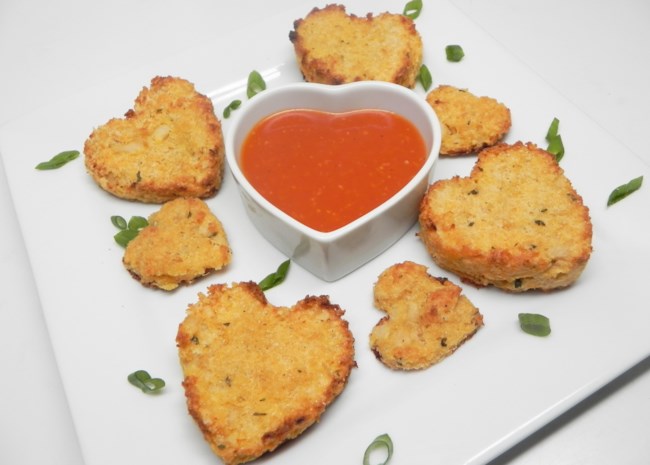 "When a sweet craving hits, you'll have this chocolate mousse ready in no time. No need to pre-whip the heavy cream—just throw everything into a bowl and mix! Use any keto-friendly granular sweetener that measures like sugar…This is quite rich, so you don't need a lot to feel satisfied," says recipe creator France C.